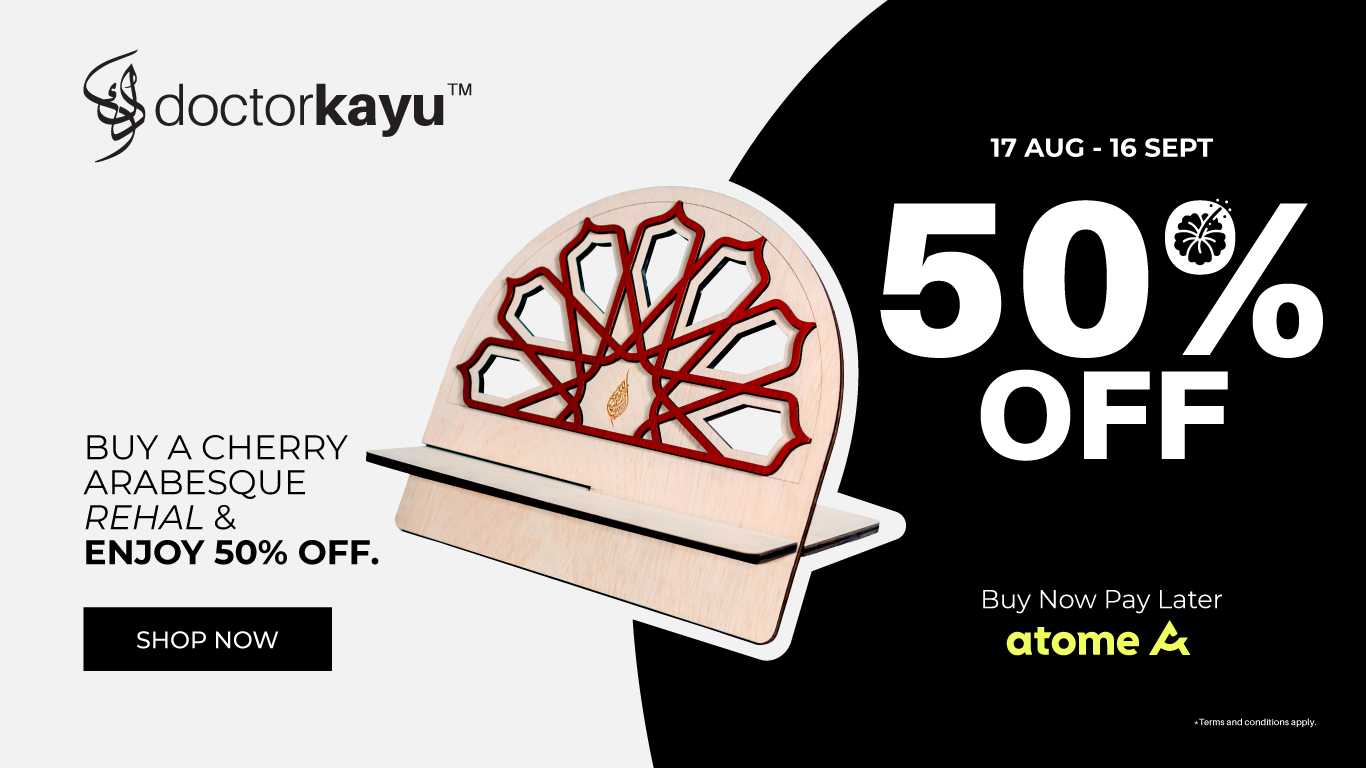 MAAF, HADIAH REHAL/BOOKSTAND PREMIUM NI MAMPU BUAT KESAYANGAN ANDA JATUH CINTA BERKALI-KALI
---
Rehal/book stand ni korang boleh engrave nama korang atau kesayangan korang. Ape pun boleh asal korang suka tau! Yang penting bila korang hadiahkan rehal modern ni sure org yg menerima mmg teruja habis!
---
---
Kenapa korang WAJIB ada produk ni?
| | |
| --- | --- |
| | Rare, Limited & Exclusive |
| Kualiti kayangan! Harga marhaen | |
| | Finishing Superb, Mudah dibawa & Ringan |
| Make you gift extra special! | |
---
Rehal Arabesque Collection
This collection is a brainchild of our collaboration with nokta, an established designer furniture manufacturer.
Adding on to our doctorkayu luxe collection is the classic 'rehal'. Our product that is loved by many, the 'rehal' is given a fresh revamp with a touch of shahril's wooden clocks design, the arabesque clock.
We integrated the arabesque feature into our 'rehal', weaving in the islamic component while still staying true to our timeless 'rehal' design. Made out of premium wood that will stand strong in a test of time.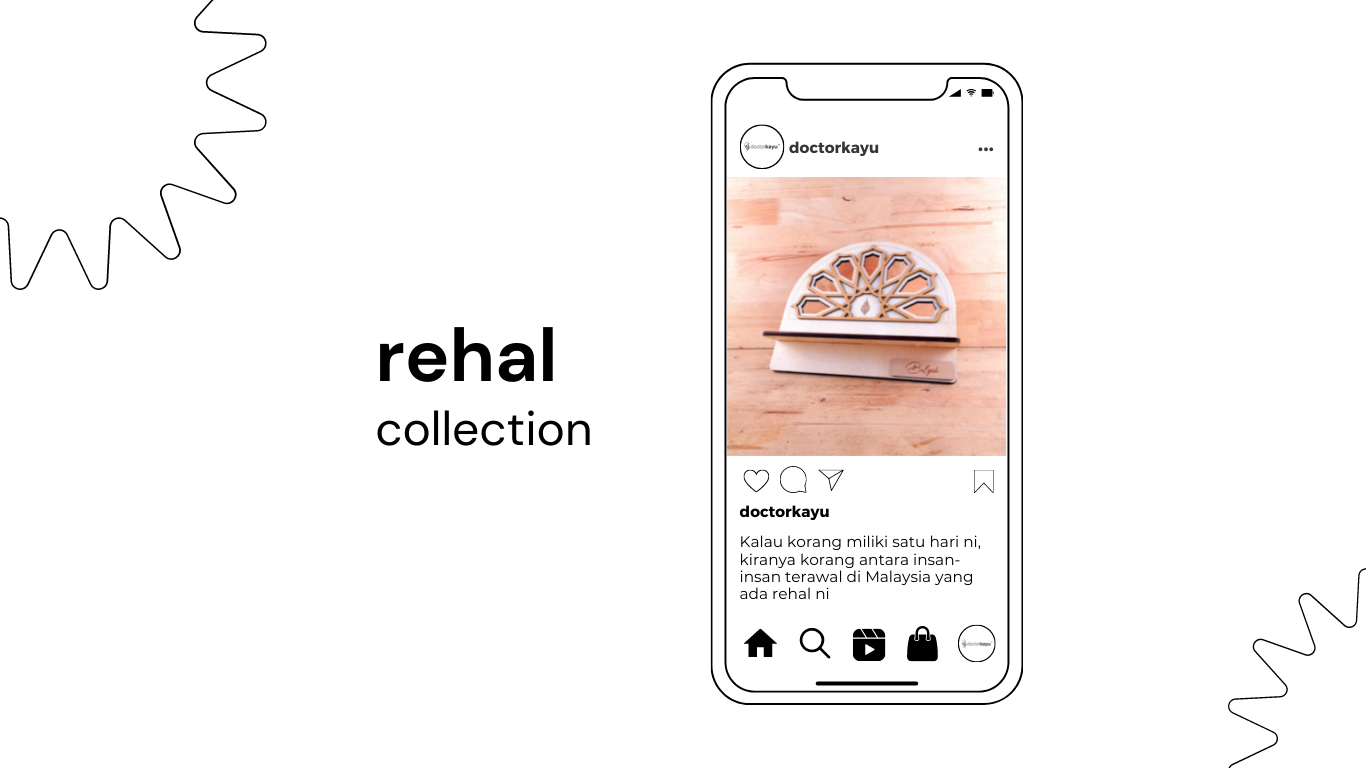 Available in 3 versions
cherry | maple | teak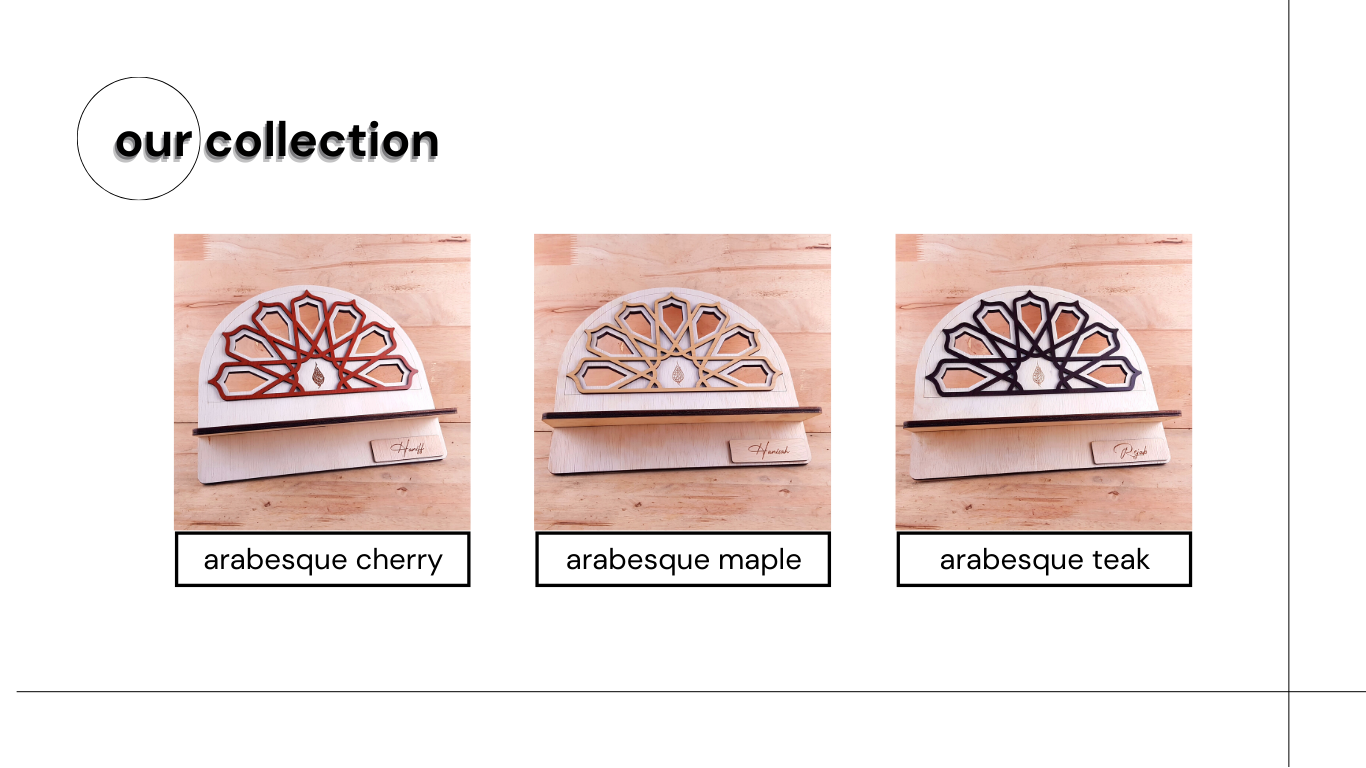 ADVANTAGE
can be assemble and disassemble with simple, swift movement
doubles as a book, tablet or phone stand
very light, suitable for travel
perfect size available in 33.3cm (L) x 30cm (W)
made of premium poly wood (3.6mm) and ply wood (9mm)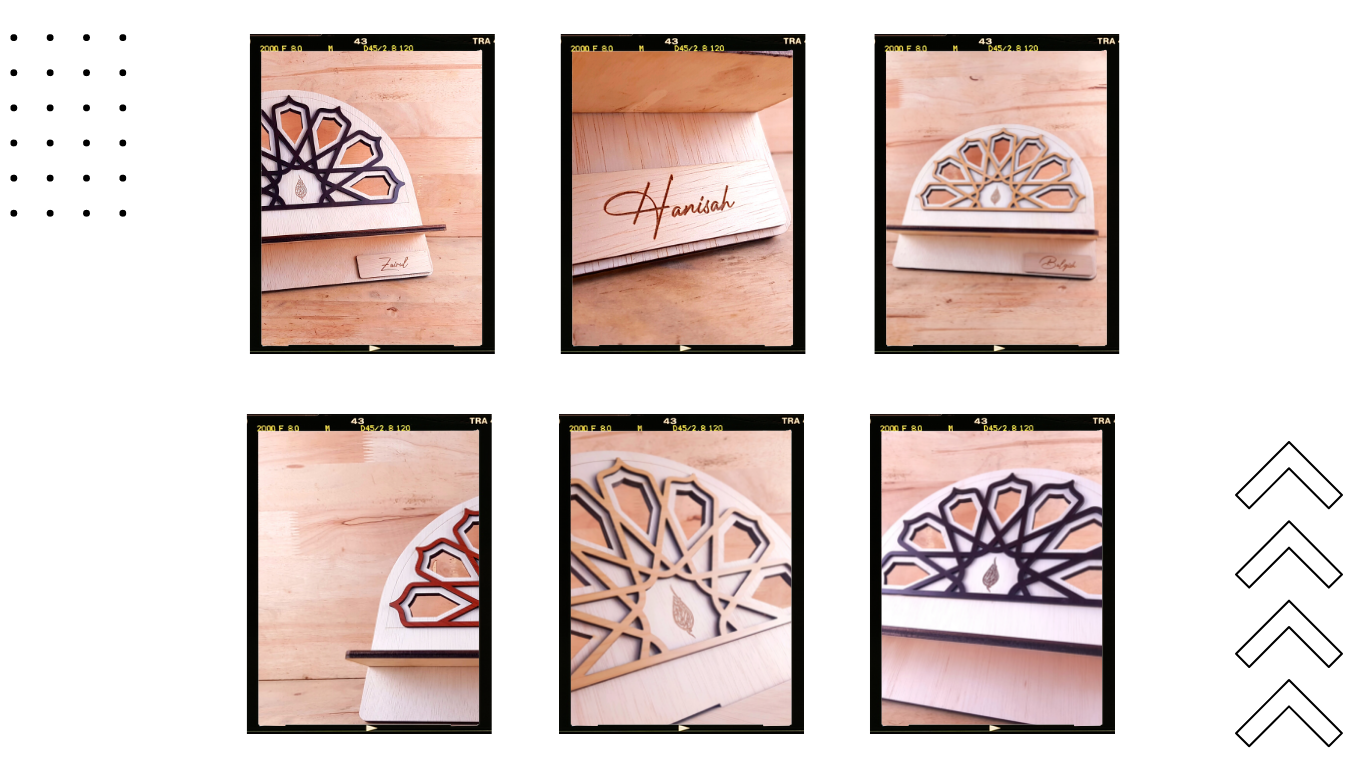 ---
DAH BERIBU CUSTOMER PUAS HATI DENGAN KOLEKSI REHAL NI
…. dan saya yakin anda juga bakal jadi salah seorang daripada mereka selapas ni!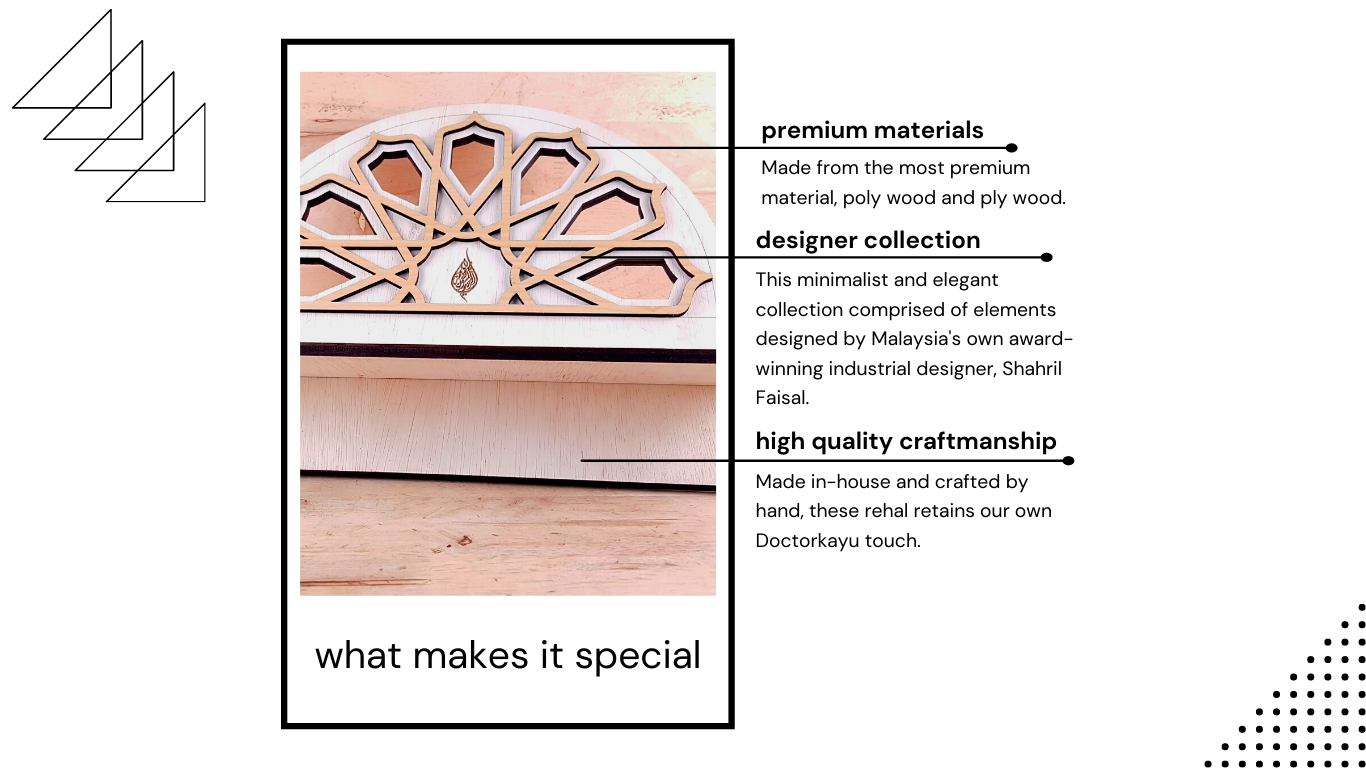 ---
FEEDBACK CUSTOMER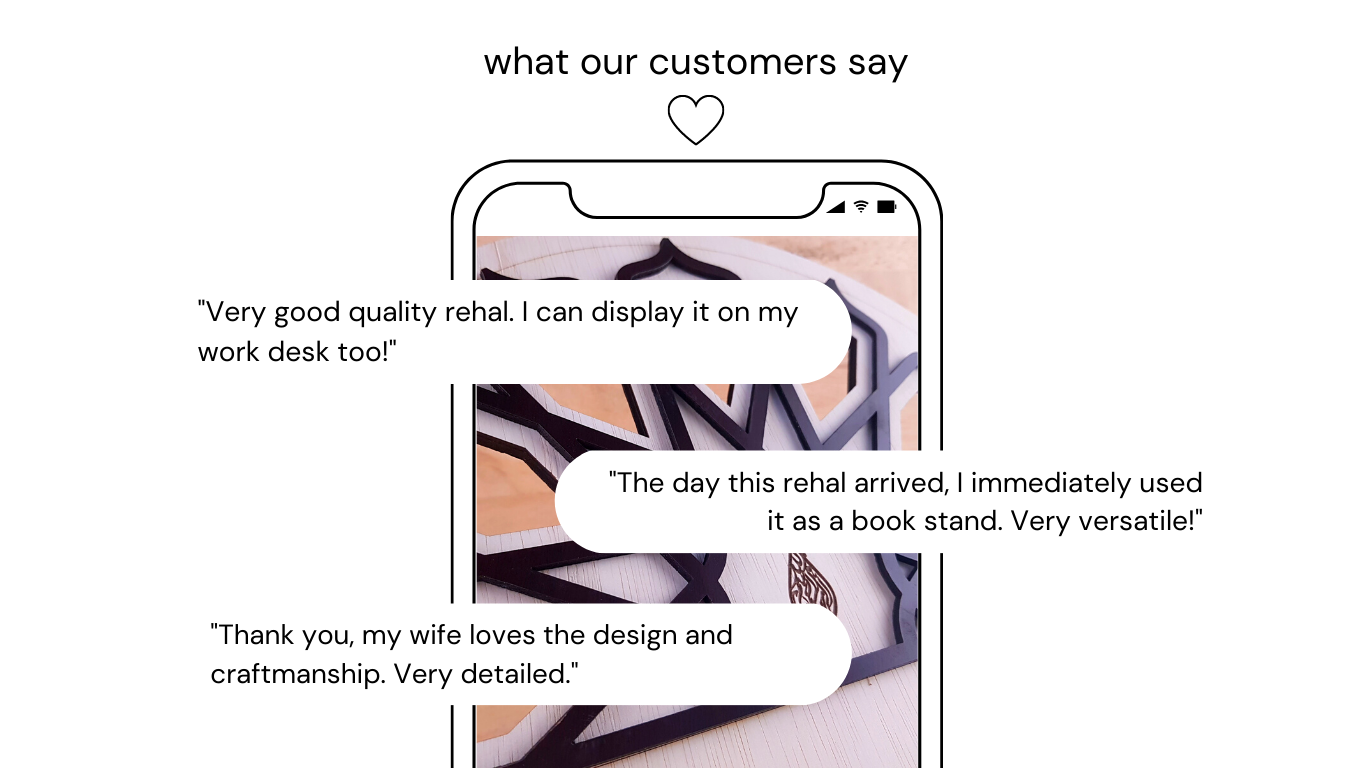 ---
ehh jap-jap... Besar mana SIZE REHAL ni?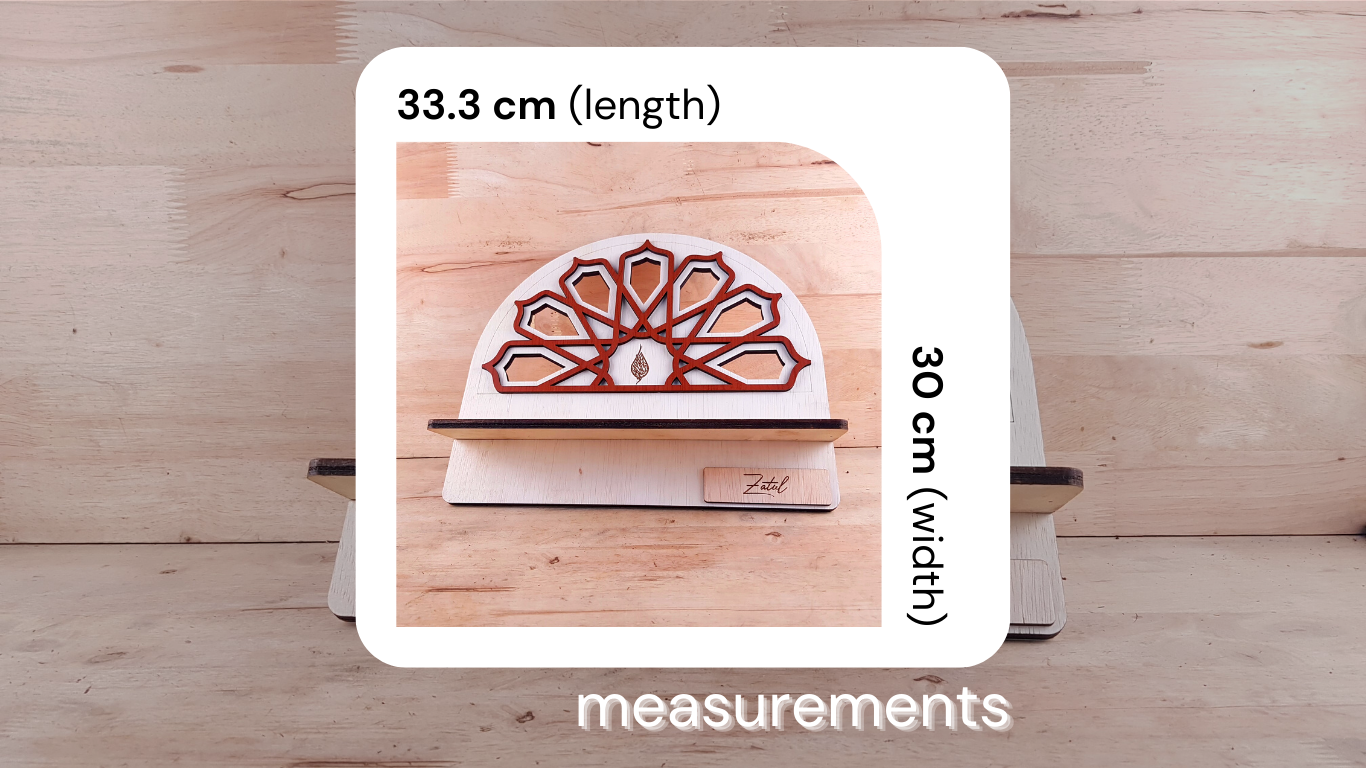 ---
Berapa Harganya?
Harga Setiap design adalah berbeza mengikut design dan kompleksiti dan material yang digunakan.
Biar kami terus-terang je. Sebenarnya kami sendiri susah nak letak harga untuk produk dengan kualiti PREMIUM macam ni.
Bincang punya bincang, akhirnya kami decide untuk jual pada harga RM99 per unit. Sangat berbaloi dengan kos dan kualiti yang kami beri. Tapi kali ni kami nak bagi harga special pada korang!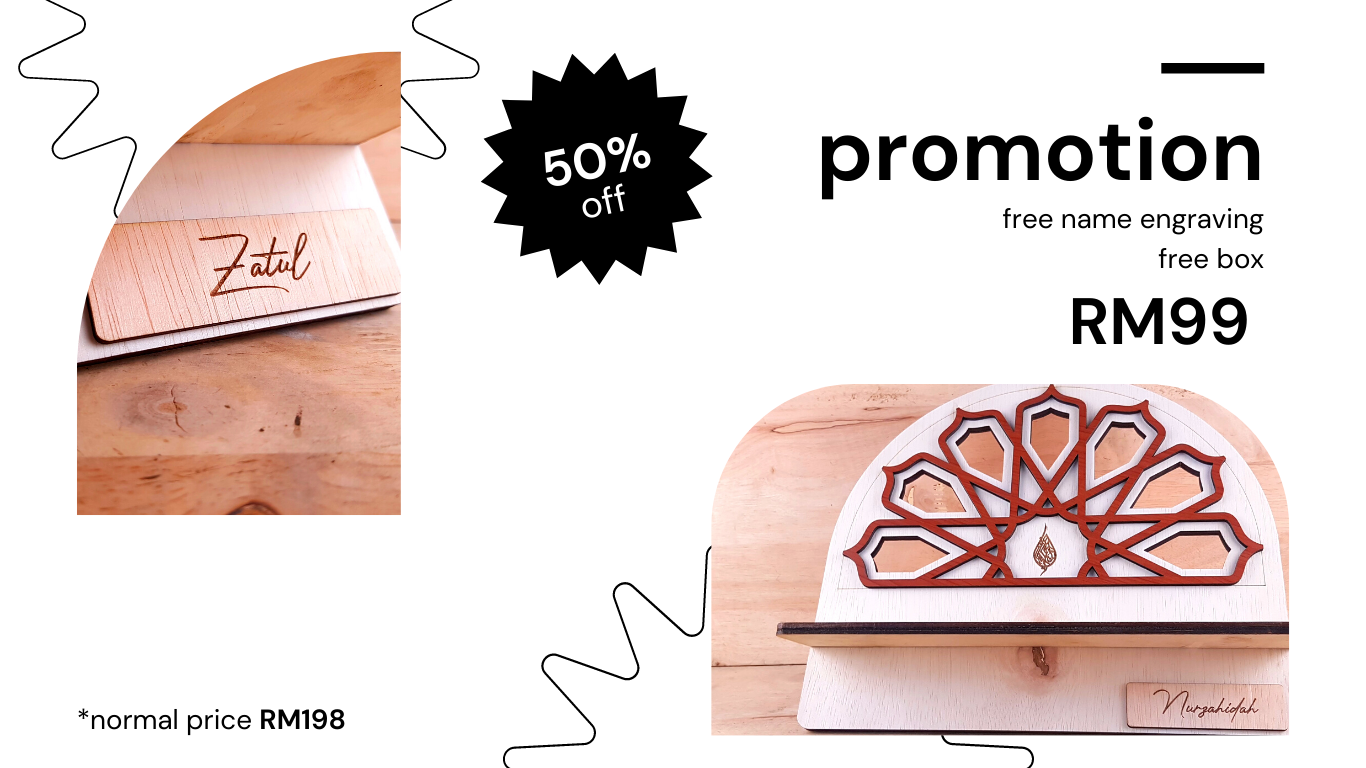 ---
Postage

Postage RM10 untuk Peninsular Malaysia dan RM15 untuk sabah sarawak. Order sebelum pukul 12 tengahari, hari ni jugak kami terus proses untuk buat rehal yang anda tempah tu.
Tapi kami tak berani cakap berapa lama kami offer harga ni. Bila-bila masa harga boleh dinaikkan.
Kalau masa tu minta harga lama, kami minta maaf sangat-sangat lah ye..
Kalau ada soalan nak tanya, boleh klik link ni untuk terus Whatsapp dengan team kami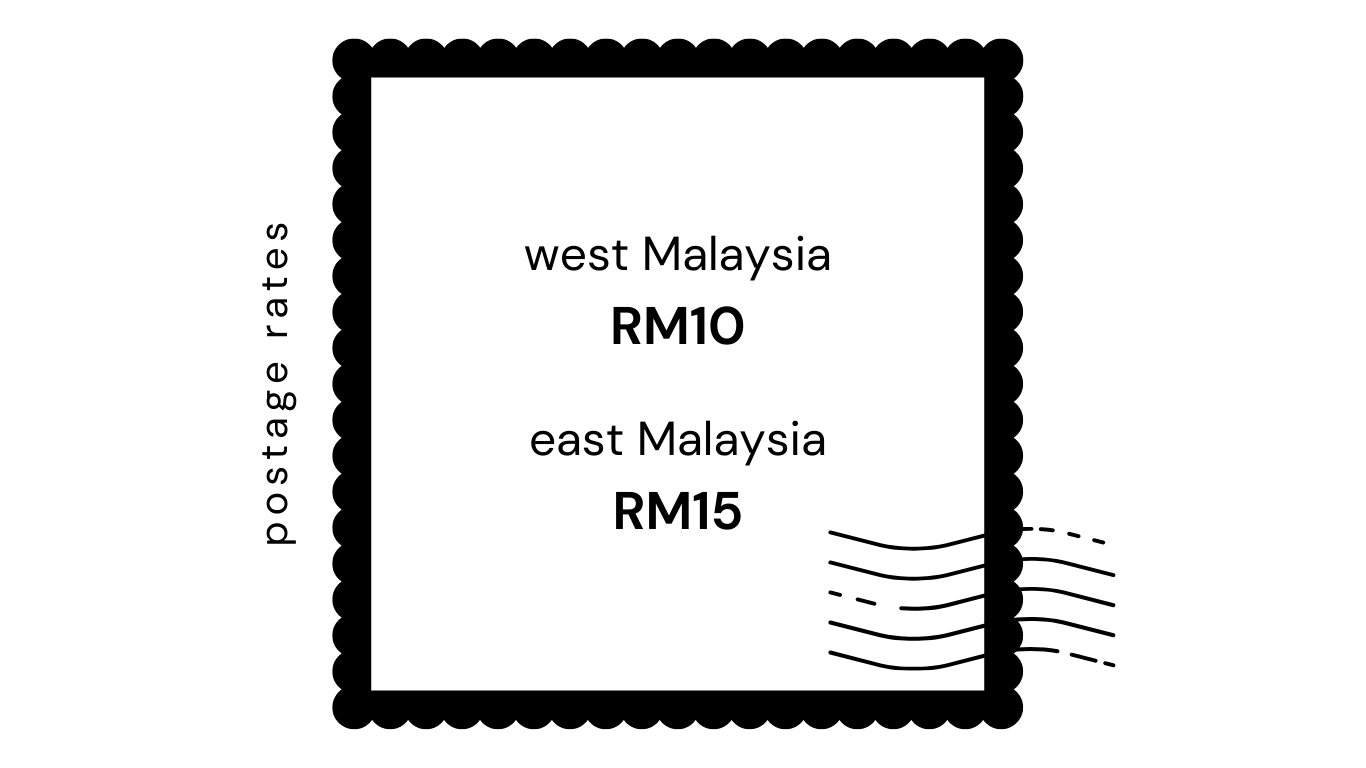 ---
"Takde Soalan? saya dah tak sabar nak order ni"
Worait! Kalau camtu, jangan tunggu lama-lama. Isikan maklumat tempahan di bawah, teruskan dengan pembayaran, dan tunggu beberapa hari untuk jam anda selamat mendarat di depan pintu rumah atau ofis anda. Yeah!
| | |
| --- | --- |
| | |
| CLICK TALK TO LIVE AGENT | CLICK TO BUY NOW |